Serendipity
We weren't on a trek to find labyrinths, rather, we came to Half Moon Bay to see the Mavericks, the reputed and legendary surf Mecca of the hardiest of the aquatic gladiators. Yes, the waves were very impressive on the day we visited, some 12 to 20 feet.
In order to see the waves from a good view, short of being in the surf itself, required Nancy and I to park in a way too small mud and dirt parking lot then hike about three quarters of a mile. On the path to reach our primary goal, we were surprised to find that some kind soul, or souls, had built a seven circuit Cretian labyrinth on a outreach that stared at the entire breadth of Half Moon Bay. This is what we came upon: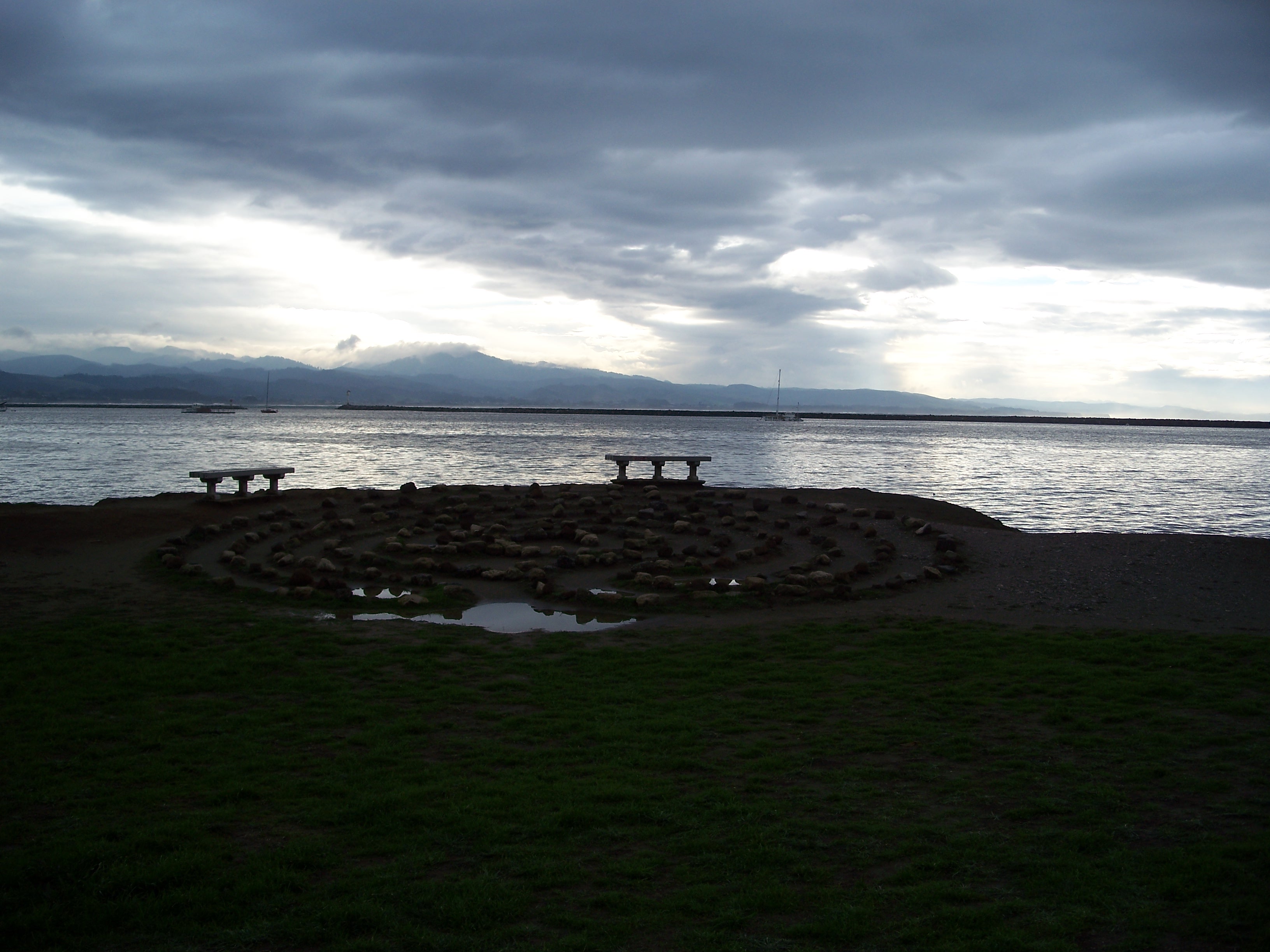 The sky added to our awe. We camped the previous night and it rained like crazy, but left us with this surreal painted sky.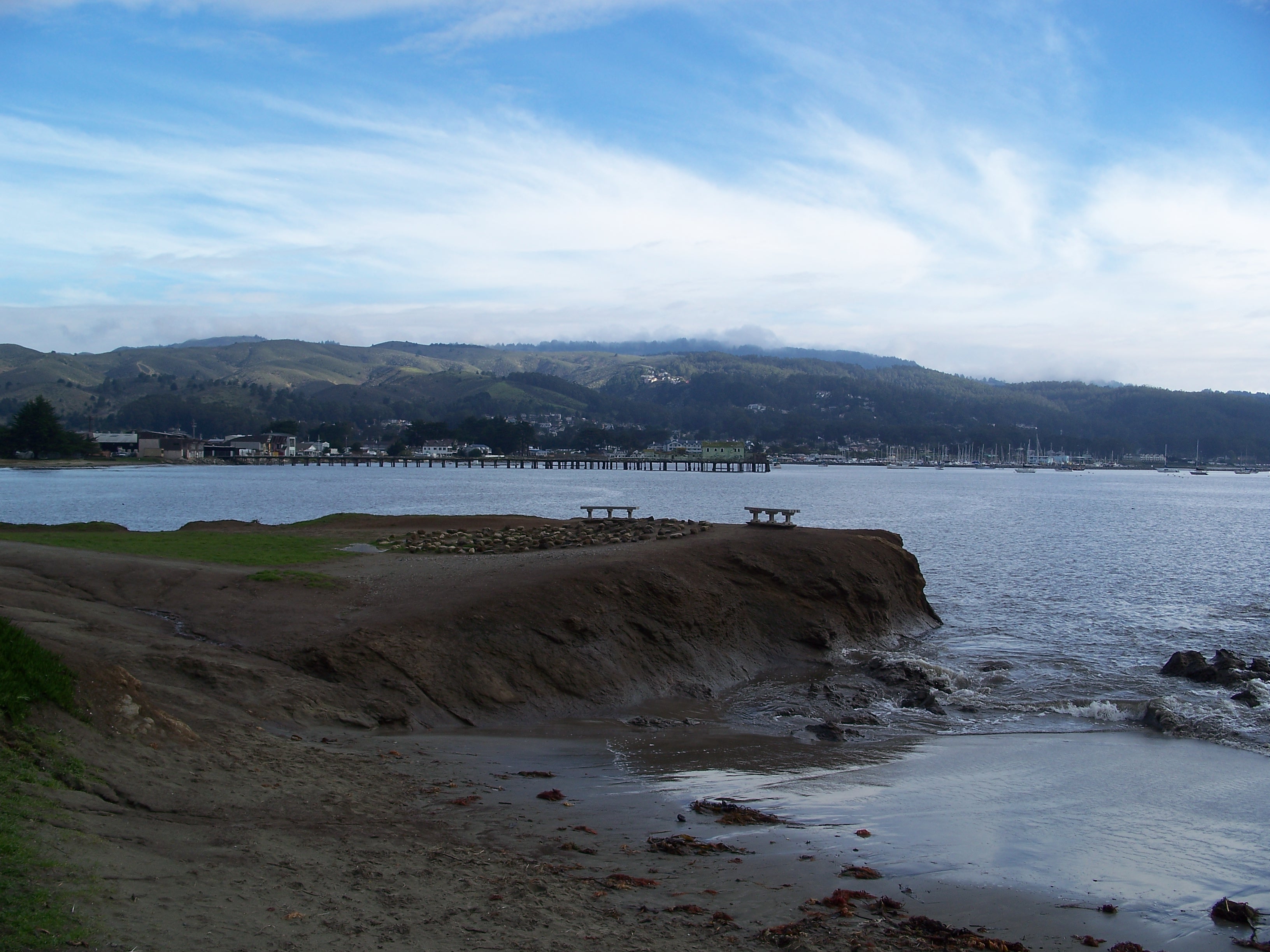 On the approach the labyrinth looked like this. In the water were a large number of migrating birds.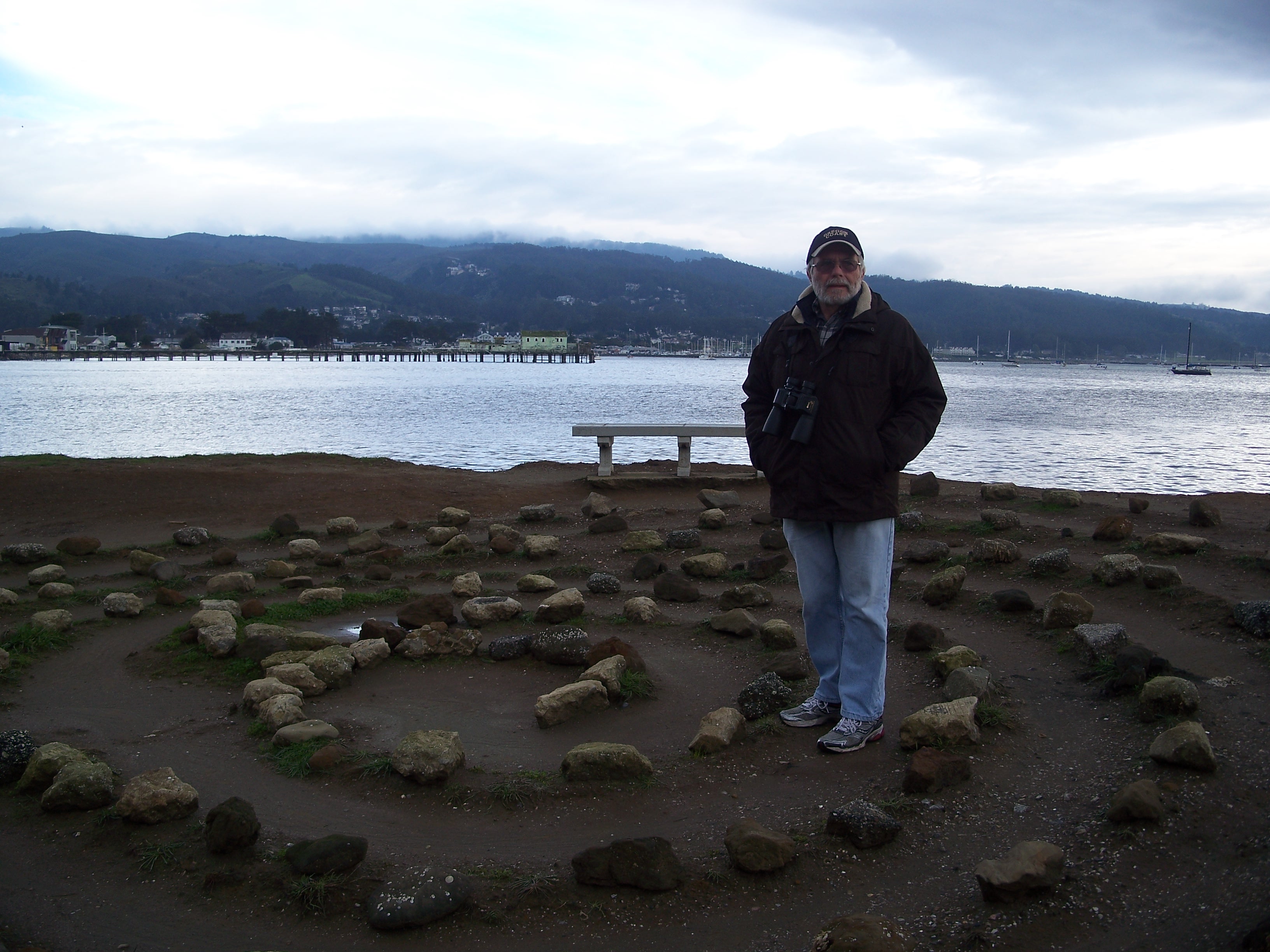 This photo is just to prove that I was there. Nancy, too, meditated in the peacefulness of the mystical ambiance.