Jennifer Eileen Schow
April 8, 1974 - May 30, 2003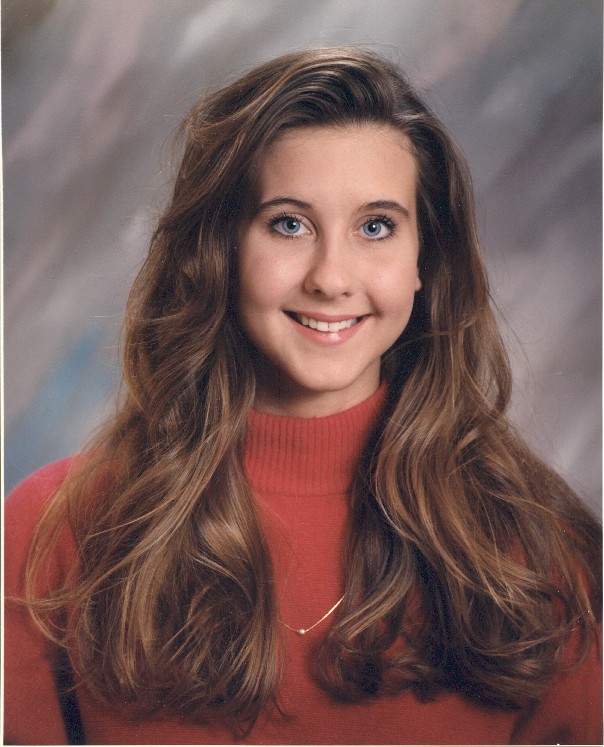 On May 30th, Jennifer gently passed on from this life. Rosemary, Ron and Nancy were holding and loving her as she died.
A memorial service was held on Friday, June 6th at 12:00pm at Saint Andrew's Abbey in Valyermo, CA. Family and friends gathered there to honor her.
Jennifer's Northern California memorial service was a wonderful healing event. The ceremony took place on June 23rd in the remarkably beautiful Fern Canyon, located at the end of Gold Bluffs Beach Road at Prairie Creek Redwoods State Park, CA. Friends, former co-workers and classmates attended and participated in the ceremony lead by her parents and step-mom, who officiated. Readings from Corinthians and the Bhagavad Gita complemented a theme of the spiritual nature of life, of forgiveness and letting go. Everyone sang a sweet loving chant as her ashes were returned to the earth in this plush Eden-like refuge.
If you would like to express your feelings, share a story, or otherwise comment about Jennifer, email: rschow@ronschow.com.
Donations to St. Andrews Abbey, in Jennifer's name, will be appreciated.
We want to thank all of you, for your love, prayers, positive thoughts, and concern. When there is nothing else that anyone can do or say, these things do, indeed, help.
Through all of this, Spirit has been so clearly present. Through prayerful inquiry we, Rosemary (Jen's mom), and Joshua (her brother), have been able to let go, and to let God work for the highest good. The grace in this is the faith that we are supported through this most painful time.
Love,
Ron and Nancy