A Rememberance
This labyrinth is at the Teen Center on Morris Dr in Sebastopol, CA. It is a memorial to honor "young lives lost to the strife and troubles of our time".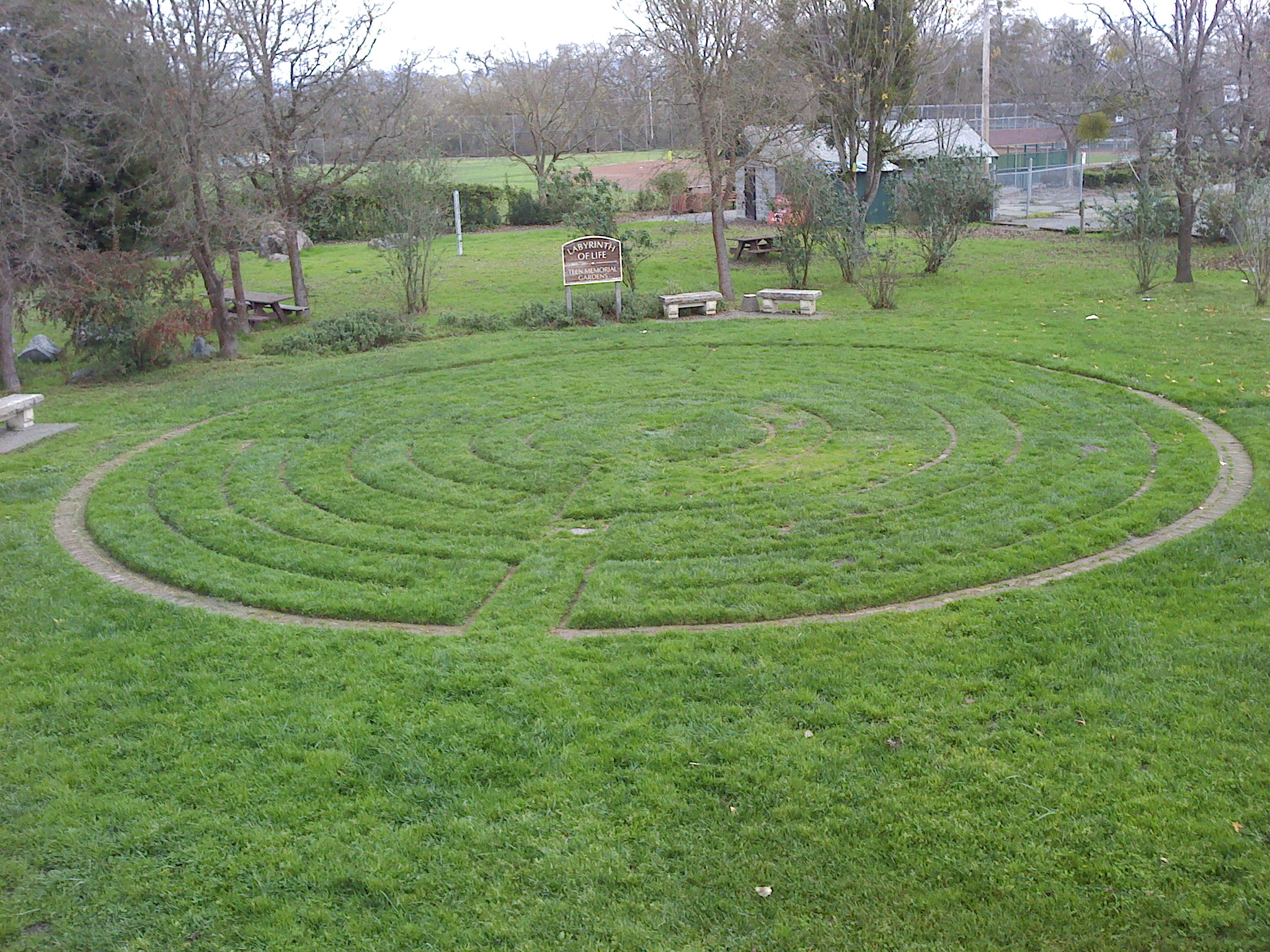 This is a seven circuit medieval design of brick inlaid in this lawn.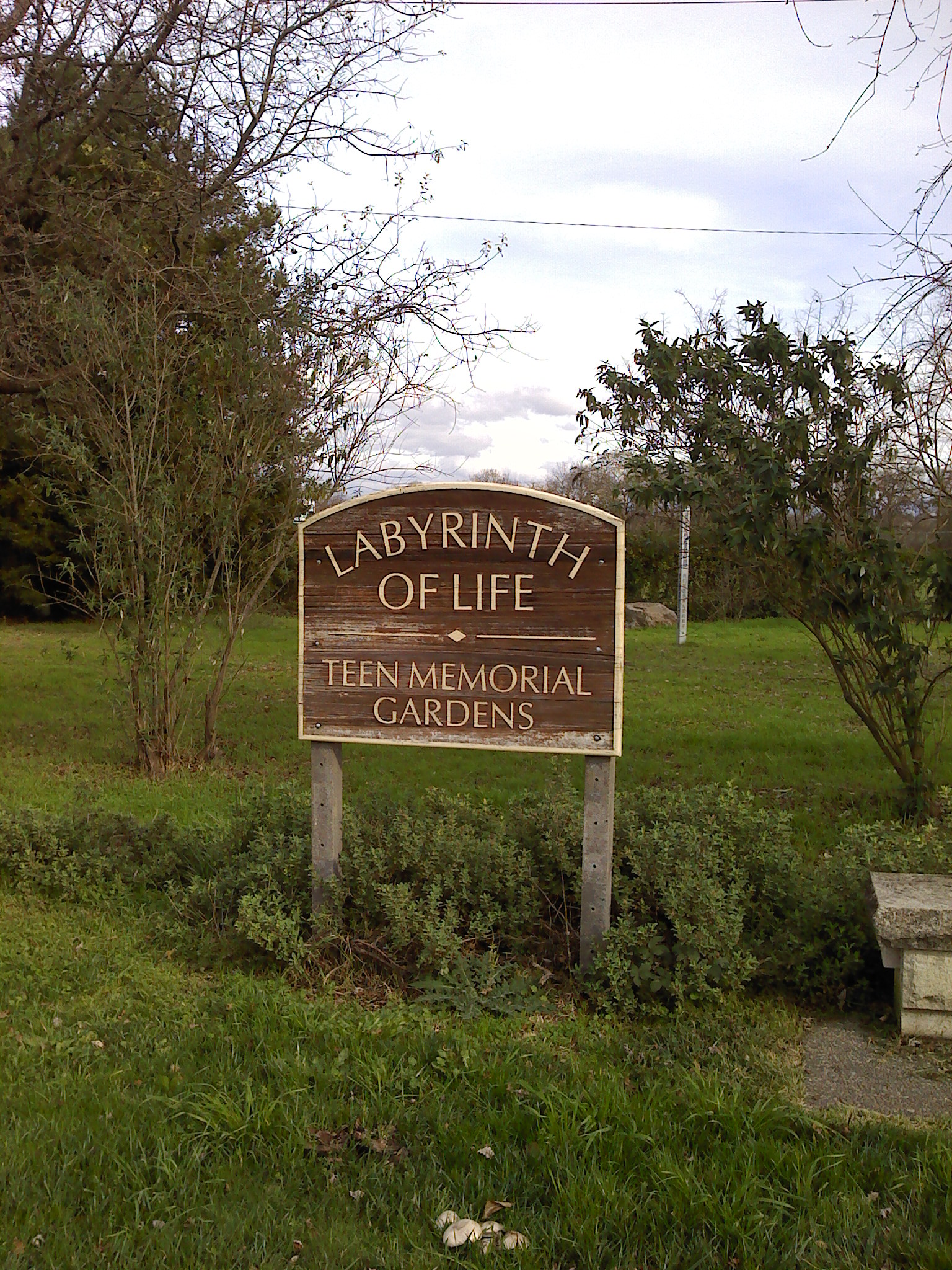 Labyrinth of Life, Teen Memorial Garden.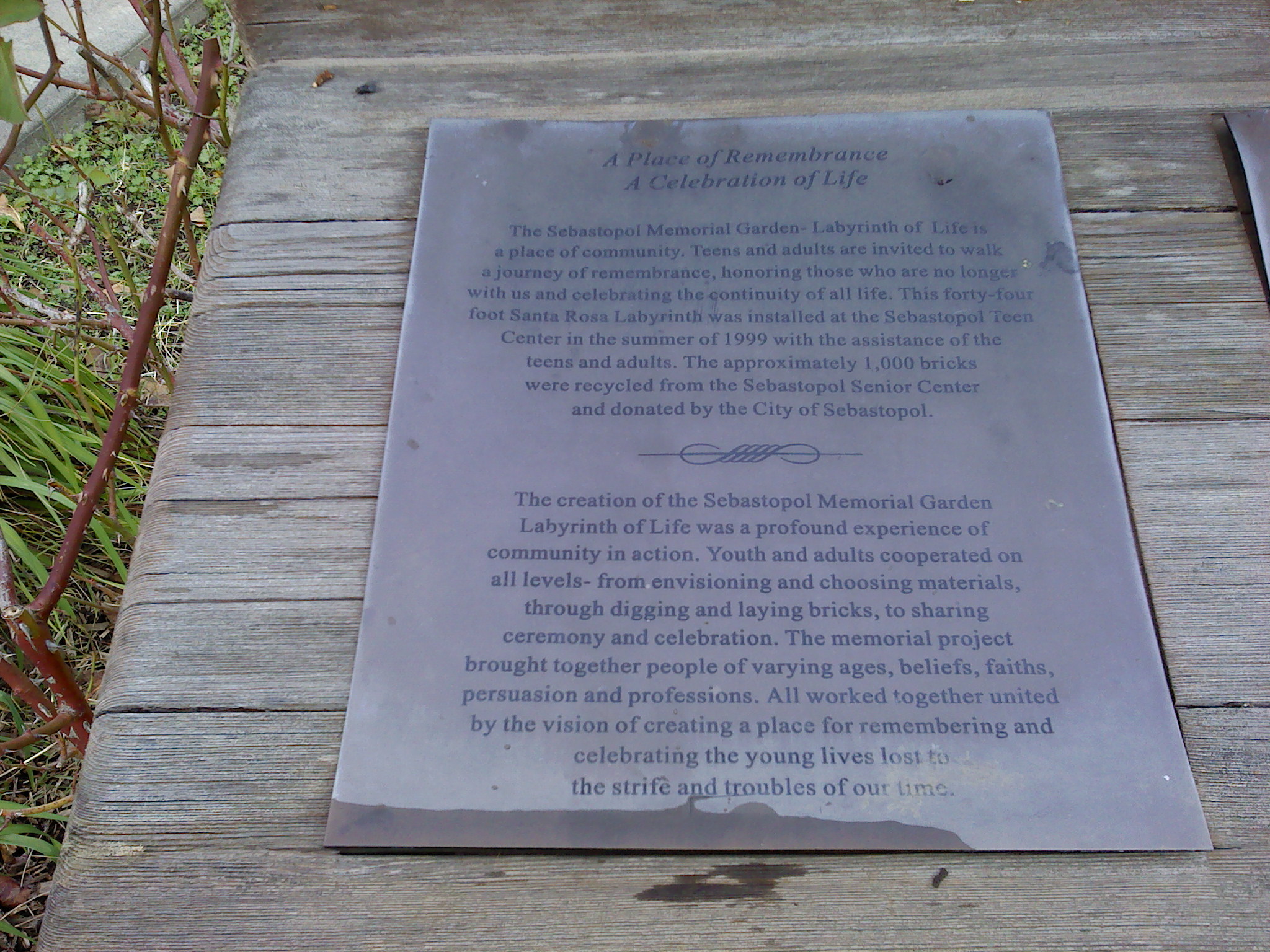 The dedication plaque.