In East San Francisco
Near the 101 freeway in East San Francisco is the community of Bernal Heights. In the center of this very dense hamlet is a hill that surrenders the city to its view. On the hill is a some kind of Communication station, a well used default community dog park and, at the base of the hill, are two labyrinths.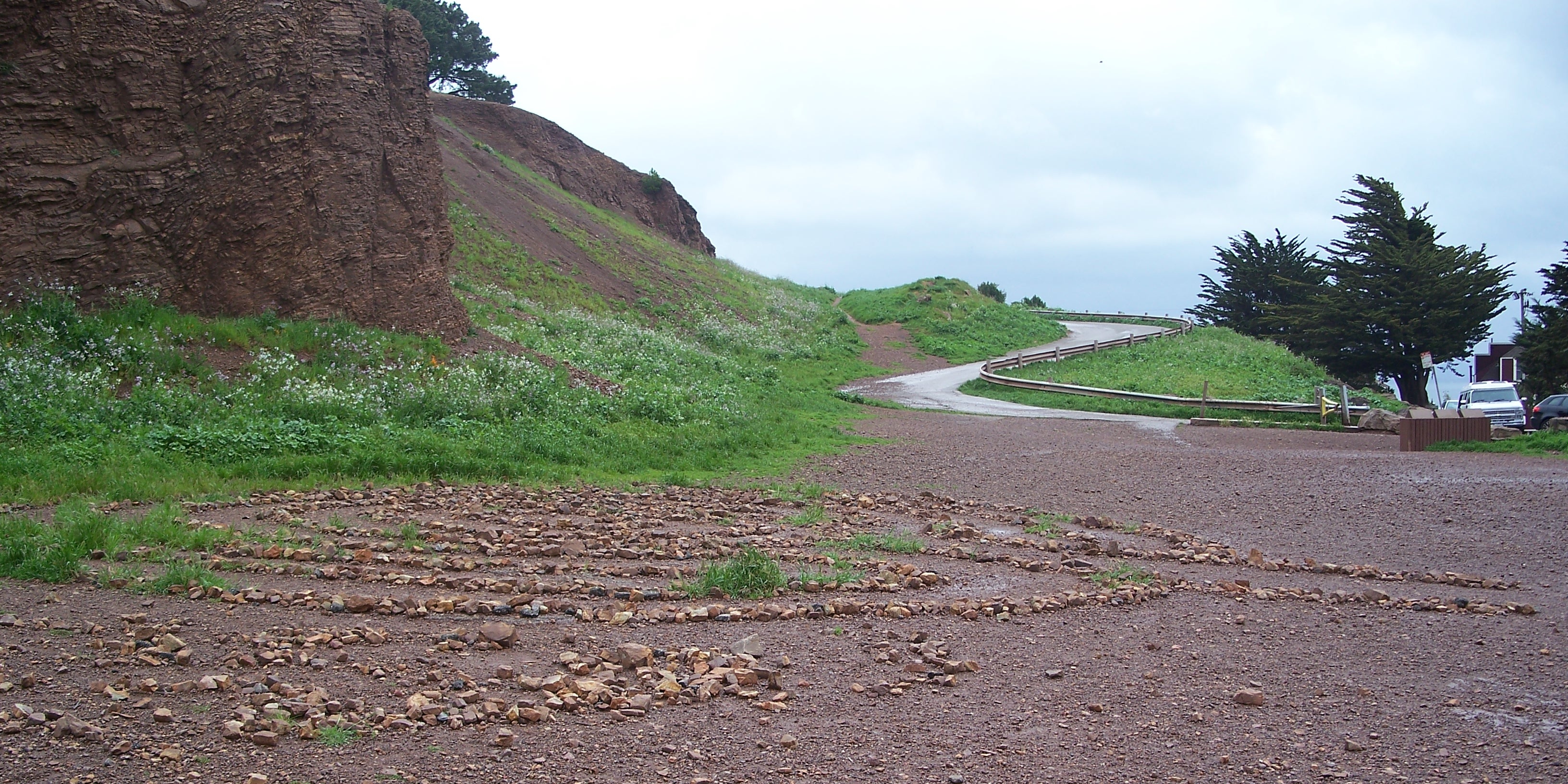 The road goes around the hill. There's a small parking along the road that ends at a guard shack. The labyrinth, (there are two) is at the Parking Lot level and is easily accessed from the road.
This labyrinth is a seven ciruit Cretian. In the foreground is another of odd design. More on this in the bottom picture.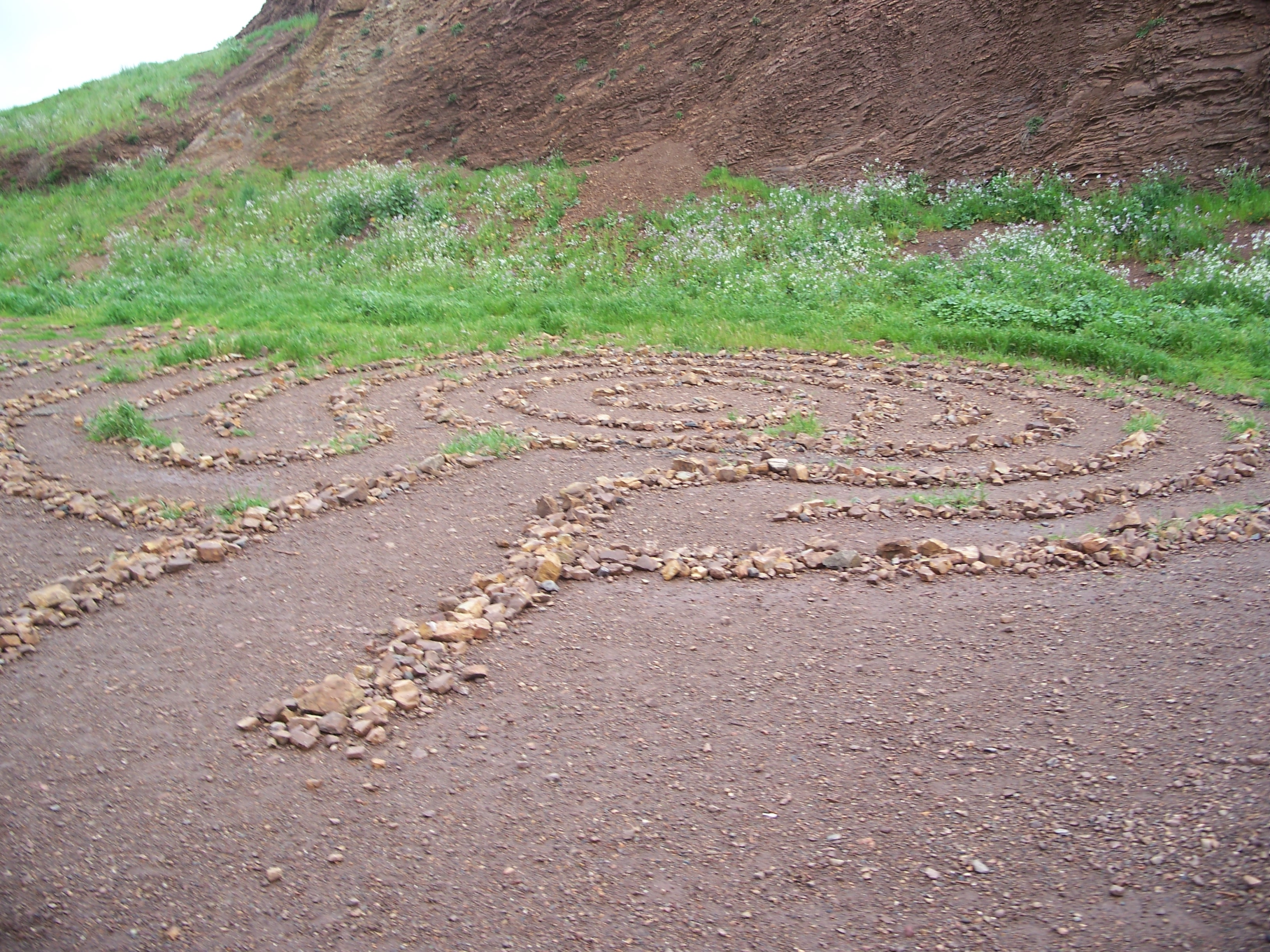 This is a better picture.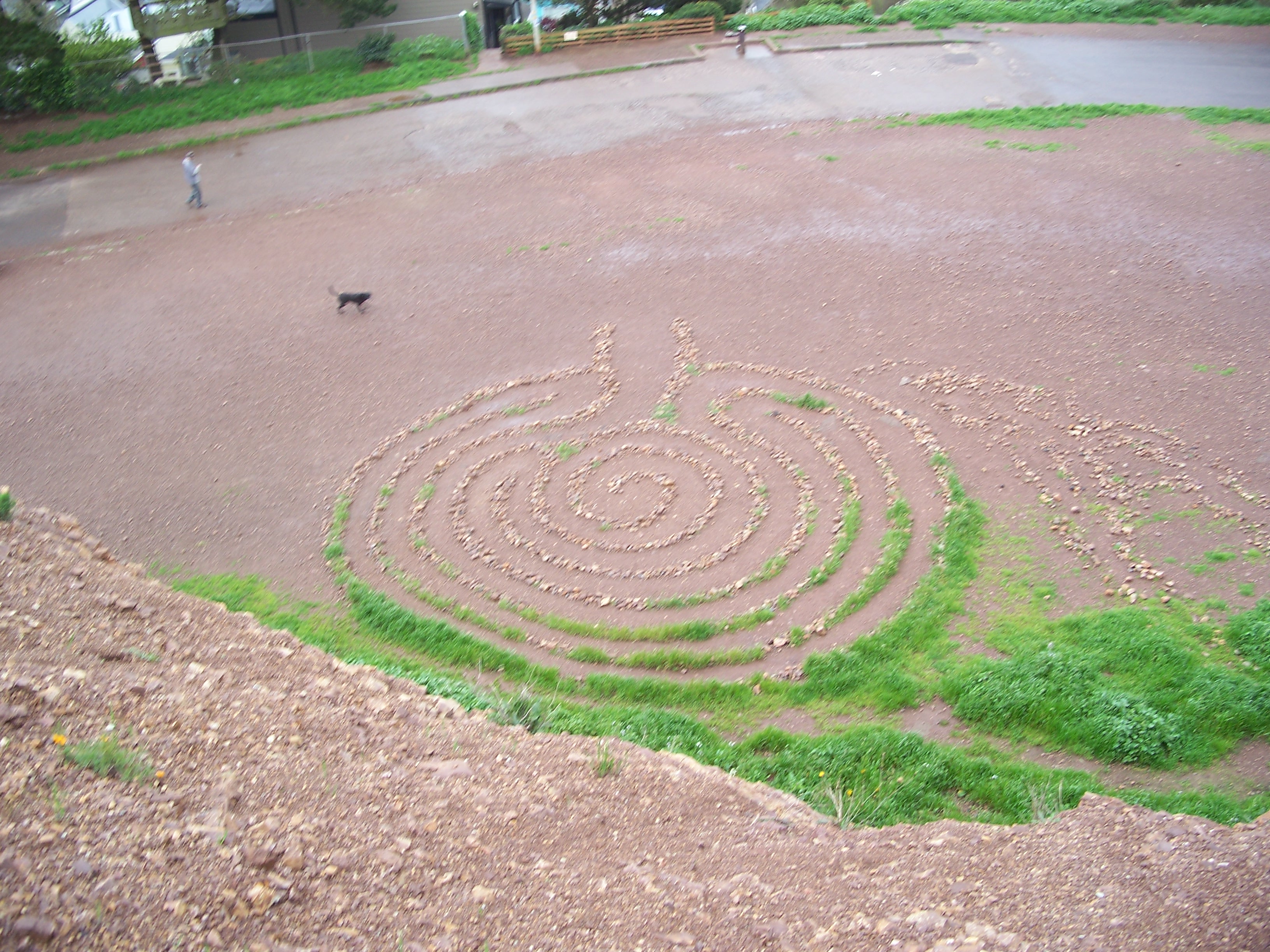 From atop the hill, I took this photo of both labyrinths. The second one is difficult to make out. The shape appears to be a bird, a raptor, in flight. I didn't walk this one. Neither did the dog.